Personalized Video for Insurance 
 Real-Time Interactive Personalized Video
Automated, streamlined, personalized and intuitive. Digital savvy customers are demanding a better experience in everything they do online, including insurance. Most importantly, customers want a digital experience that is both easier to understand and tailored to their unique insurance needs.
To stay competitive, providers need to modernize their digital CX with interactive personalized video (IPV) – proven to keep customers engaged and informed – and create a digital insurance experience that develops and nurtures trust and loyalty.
Interactive video for the insurance industry simplifies complex concepts in a way that is intuitive and easy to follow, tailors information to each customer to meet their unique needs, and empowers them with the data – and the confidence – to make their best investment decisions.
Client Acquisition
Customers have a million reasons to click away, so your CX needs to start at first contact, across all touchpoints.
Streamline and boost client acquisition by personalizing the quote process and simplifying complex policies into digestible content and dynamic experiences that meet customers where they are and on channels they prefer.
IPV dynamically interacts with your clients as soon as it starts playing and is proven to increase engagement and boost conversions. Eye-catching, informative and personalized, IPV kickstarts your acquisition process right away!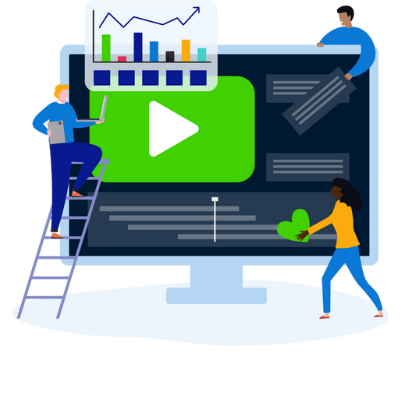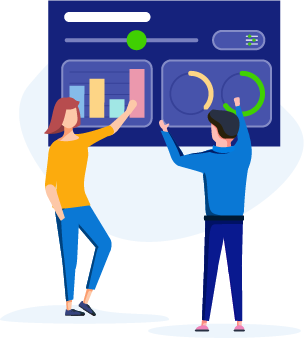 Onboarding
Versatile and automated, IndiVideo lets you create a rich, seamless onboarding experience for new clients or existing clients transitioning to new products.
Engage and inform customers across the touchpoints and decisions of their purchasing journey with the dynamic digital experience they demand and expect.
With a personalized overview of a client's particular insurance policies, it's easy to communicate new offerings, even easier when you can incorporate IPV into your ongoing communications.
Cross Sell and Upsell
When you meet their digital expectations and provide a memorable purchasing experience, trusting customers are always willing to listen.
IPV gives you an amazing opportunity to upsell and cross-sell solutions to existing clients with a campaign approach that is a personalized, dynamic, and measurable.
With IndiVideo, it's easy to target buyers, identify user engagement, and, personalize and simplify how you offer the full range of your insurance products and solutions.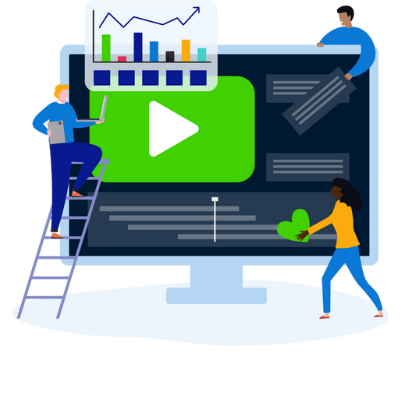 Watch The Power of IndiVideo
The core purpose of IndiVideo is to equip marketing and sales teams with the ability to create and send personalized videos quickly and easily at scale.
Easy to produce, eye-catching and informative, interactive personalized video is at the heart of a frictionless digital journey and a lifelong relationship between lenders and borrowers.
Leading brands in banking, insurance, real estate, and other industries are using IndiVideo to reach new customers, manage key moments in their customer journey, and always ensure they stay one step ahead of the competition.