Personalized Video for Investments & Retirement
Real-Time Interactive Personalized Video
Investing doesn't have to be intimidating. Whether saving for retirement, a down payment, or other important financial goals, customers often struggle to find the right information they need to feel confident in their investment decisions.
Interactive video for the Investment industry doesn't just provide information – it creates an experience. IPV (Interactive personalized video) simplifies complex concepts in a way that is intuitive and easy to follow, tailors information to each customer to meet their unique needs, and empowers them with the data – and the confidence – to make their best investment decisions.
Increase Contribution
Use visual storytelling to contextualize confusing financial information and provide recommendations that are completely personalized for each customer.
IPV transforms typically boring financial statements into engaging digital experiences that help your customers better understand their financial health.
Bringing confidence to their decisions, IPV keeps customers tuned into their financial goals. It also lays the foundation for loyal relationship you can continue nurture with video, showing customers how increasing their contributions will create an even better future.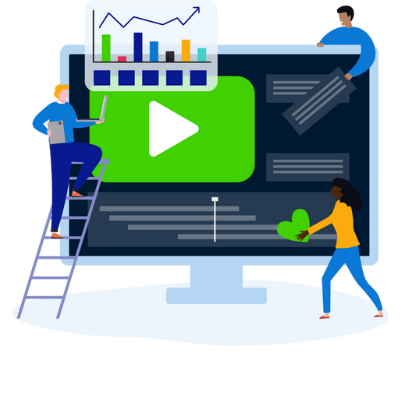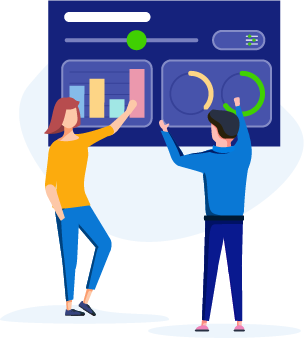 Increase Customer Understanding & Satisfaction
Eye-grabbing and informative, interactive personalized video is proven to help customers better engage with and understand their investment statements and options.
Use IPV to walk customers through their investment statements, savings goals, and data-driven scenarios based on customer preferences and changes they make to their contributions.
By providing information in a way that is engaging, intuitive and easy to follow, you not only anticipate questions and reduce call center costs but also create a memorable digital experience that enriches the customer journey, leaving them satisfied and here to stay.
Watch The Power of IndiVideo
The core purpose of IndiVideo is to equip marketing and sales teams with the ability to create and send personalized videos quickly and easily at scale.
Easy to produce, eye-catching and informative, interactive personalized video is at the heart of a frictionless digital journey and a lifelong relationship between lenders and borrowers.
Leading brands in banking, insurance, real estate, and other industries are using IndiVideo to reach new customers, manage key moments in their customer journey, and always ensure they stay one step ahead of the competition.
Leading global organizations are leveraging our interactive personalized video platform, IndiVideo, to transform the digital customer experience and drive significant ROI.