Personalized Video for Banking
Real-Time Interactive Personalized Video
We are in the middle of a banking revolution. Driven by new financial technology providers, non-traditional banking products, and automated payments, the financial services industry is changing at breakneck speed and will never be the same again.
More discerning and digital savvy than ever before, customers are demanding a better banking experience, one that is automated yet personalized at the same time.
Interactive personalized video (IPV) is at the vanguard of innovation, helping financial institutions meet these emerging challenges by providing exceptional customer experiences – at scale – in the digital channel.
Drive Customer Acquisitions
Grow your client numbers through dynamic experiences that meet customers where they are and on channels they prefer.
Tools like an interactive credit card selector helps customers understand and figure out the best option for their unique situation. And whenever people feel cared for and prepared to make better decisions, you're poised to gain new customers abandoned by poor digital experiences.
Eye-catching, informative, and tailored to their unique needs, IPV dynamically interacts with your clients as soon as it starts playing and is proven to increase engagement and boost conversions.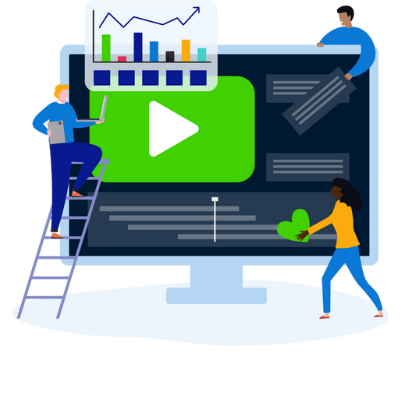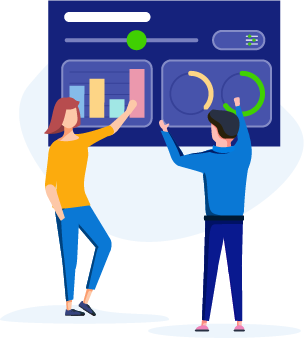 Increase Loyalty and Retention
With view-through-rates as high as 70%, personalized video creates unique and compelling relationships with each of your customers, driving up your retention programs from day one.
And integrating tools like interactive statements into your ongoing communications delivers higher engagement and stronger client satisfaction.
IPV creates memorable digital experiences that humanize your brand and nurture more authentic customer relationships, the bedrock for lifelong loyalty.
When people feel both informed and engaged about decisions that matter most to them, not only will they hear you out, but they're also here to stay.
Enhance the Customer Journey
Use IPV across the customer journey – from acquisition to onboarding to ongoing communications like statements and renewals – to design a digital experience always worth coming back to.
Create a seamless onboarding experience for new clients or existing clients transitioning to new products. Or empower them with a smart portfolio of dynamic solutions tailored to their individual needs.
When you meet their digital expectations and enrich their journey, trusting customers are always willing to listen – that's why personalized videos also give you an amazing opportunity to upsell and cross-sell.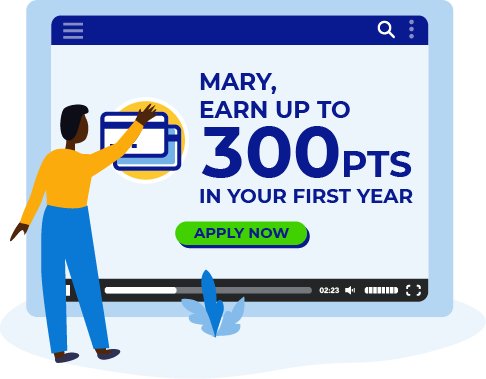 Watch The Power of IndiVideo
The core purpose of IndiVideo is to equip marketing and sales teams with the ability to create and send personalized videos quickly and easily at scale.
Easy to produce, eye-catching and informative, interactive personalized video is at the heart of a frictionless digital journey and a lifelong relationship between lenders and borrowers.
Leading brands in banking, insurance, real estate, and other industries are using IndiVideo to reach new customers, manage key moments in their customer journey, and always ensure they stay one step ahead of the competition.
Trending Topics
The source for personalized Video Marketing News, Tips, and Tricks.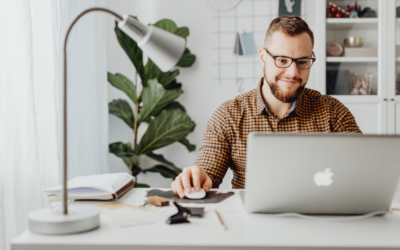 Your onboarding needs a video upgrade While often overlooked, customer onboarding remains a crucial step in...
read more
Schedule your personalized video experience with BlueRush today.